via flickr/WEZL Charleston's Best Country
Taylor Swift – Street Stlye Extrodinaire
|
In the last couple of years Taylor Swift has come into a signature style all on her own. Marked by her ruby red lips, polka dots and Oxford heels she has created many looks that have dominated in street style. Weather she's walking on the red carpet or stepping out of her apartment, going to the gym or hanging with her bestie she is has proven herself as the style icon for her generation. Her signature silhouette usually includes high wasted skinny jeans paired with a retro-inspired or vintage-y blouse.
Here are some of her most notable street style looks from last year.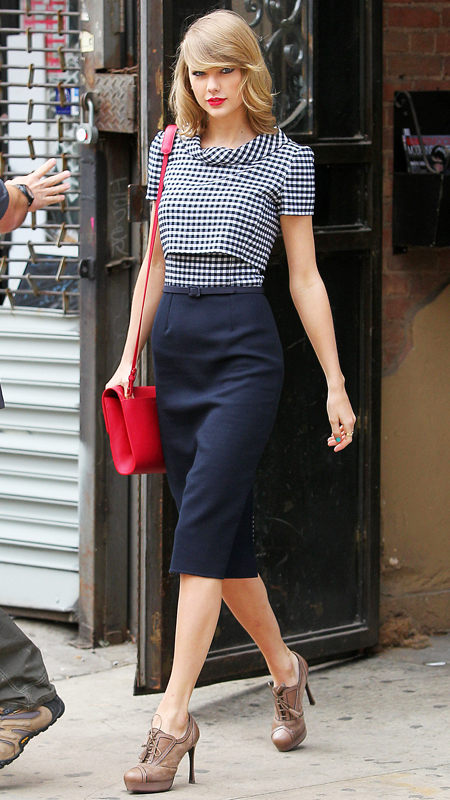 FameFlynet Pictures May 4th, 2014
Swift looks perfectly adorable wearing a sculpted gingham-print top,  tucked into a below-the-knee navy pencil skirt. Paired with a red body purse and her signature oxford heels.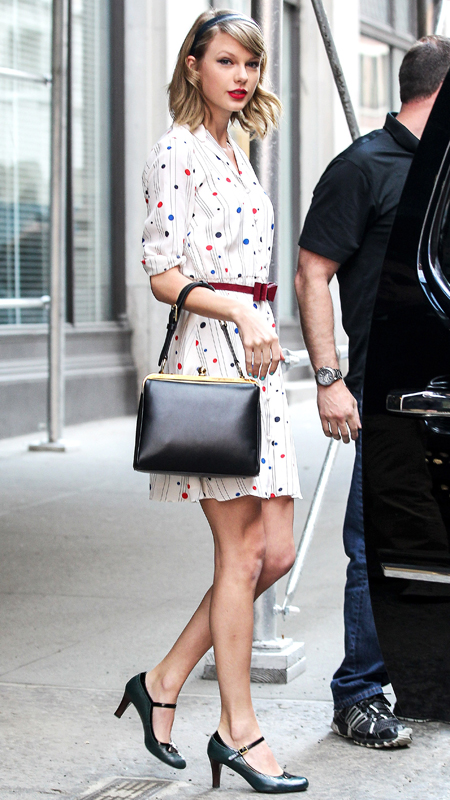 AKM-GSI May 2nd, 2014
The singer customized a "To Tommy from Zoey" polka-dotted shirt dress with a Dolce and Gabbana hand bag and forest green Mary Jane's.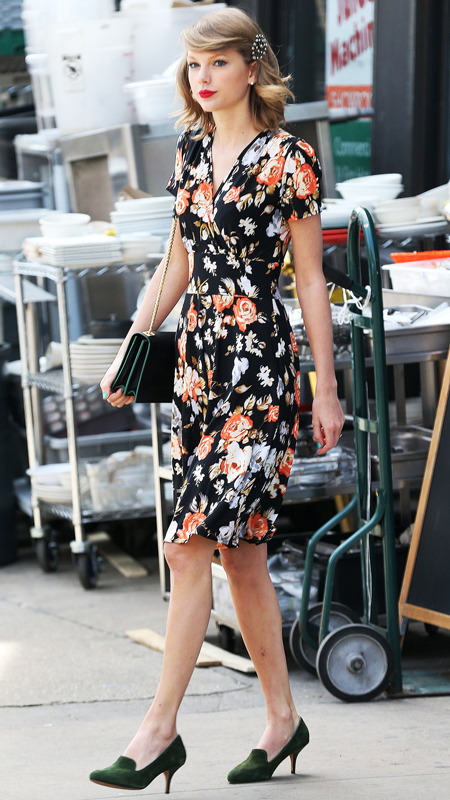 Broadimage April 28th, 2014
Her "retro-glam look" made headlines, yet again, when she was photographed wearing this beautiful floral Modcloth dress. She paired that with an Elie Saab purse and deep green loafers.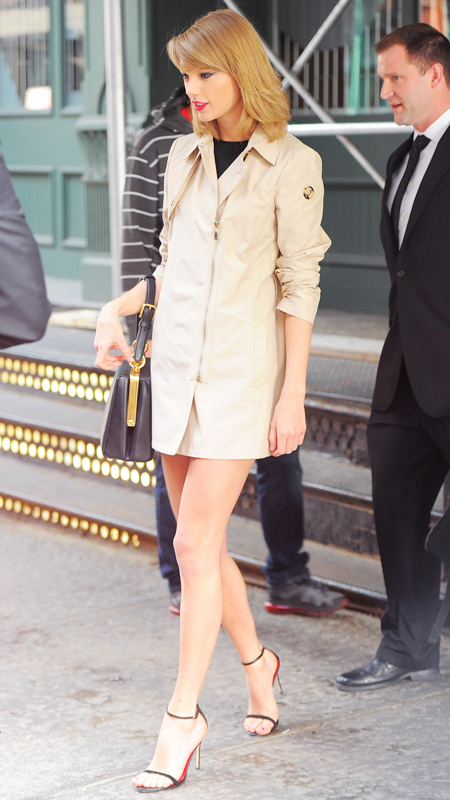 PacificCoastNews April 26th, 2014
Here she's strutting her leggy-ness, wearing a micro mini dress and a mini trench coat, paired  with strappy stilettos giving the outfit a touch of elegance.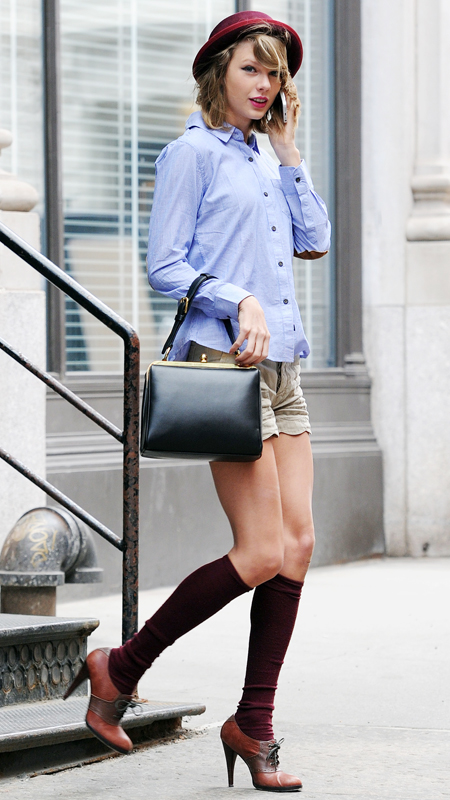 Splash News April 23rd, 2014
Tailor caused a commotion when she stepped out in these scalloped short shorts and blue button down, complete with burgundy swede elbows. She paired it with burgundy knee high socks and same color hat making it a show stopping outfit.
There is no doubt about it, Taylor Swift is a fashion icon. Here is a larger compilation of her street style looks over the last year form Instyle.