Highlights of Haute Couture 2018
|
The concept of haute couture is something unique and iconic to the fashion industry; while it may look extravagant and in times impractical to the outside eye, the truth is that haute couture is meant to be viewed as more art than functional fashion.
It is a chance for designers to experiment with aesthetics, creating pieces that delight the eye and even influence the trends we see on the streets. In creating masterpieces that veer more to the side of fantasy, designers do not seek to excite our sartorial sensibilities so much as they do our imagination.
It is with this in mind that one must observe the more ambitious examples of haute couture from recent shows.
This blush nude dress from Giorgio Armani is actually quite wearable and would likely be a delight in many people's closets. Its most notable feature is its extensive beading, which is composed of thousands of multicolored crystals.
This Iris van Herpen dress is a feat of architecture as well as fashion, and not just because architect Philip Beesley assisted in its design. Referred to as the Syntopia dress; the garment was formed from laser-cut stainless steel, white cotton, and black silk in order to create the illusion of feathers. It also kind of looks like a spider web.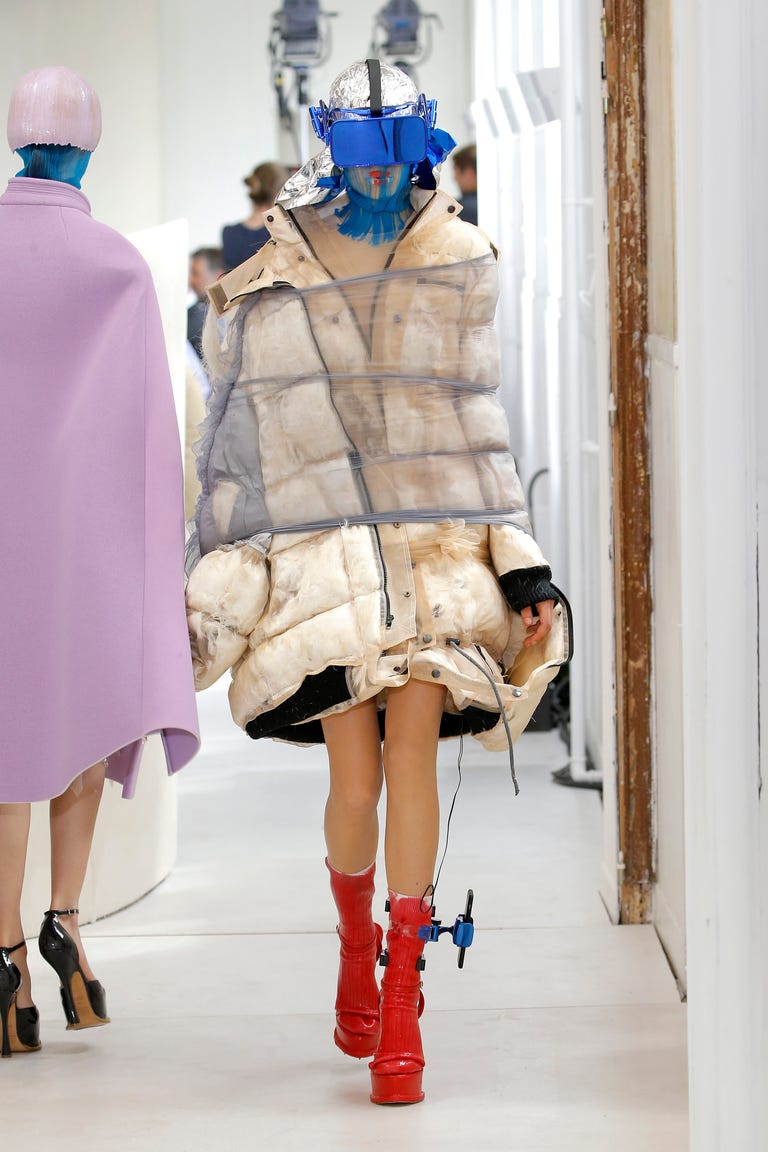 This Maison Margiela look is certainly abstract, to say the least. Though, I'm sure many of us are into the whole stormtrooper and puffer jacket vibe.
This Jean Paul Gaultier look certainly makes a lot of use with ruffles. It uses 150 meters of turquoise silk tulle as well as 150 meters of black ribbon. It definitely looks comfy.
This satin duchess wedding gown is enough to make just about anyone feel regal. The floral patterning was hand embroidered in gold and silver. These details, along with long satin cape and crown, make this look seem like it's straight out of a fairytale.
These are just a few of the looks audiences have seen so far. With Haute Couture Fashion Week well underway, it might be exciting to see just what else designers will come up with.
Featured Image via Wikimedia Commons
All Images Found On Pinterest