Pixabay
Liquid Lipsticks: How to Choose the Best One and How to Apply It!
|
One of the biggest beauty industry trends that we have seen in the last few years has been liquid lipsticks.  Liquid lipsticks have a liquid consistency straight from the tube, and once applied dry down to a completely matte finish. Beauty vloggers and industry professionals alike have been singing its praises from the moment it came onto the market, making it the holy grail of lip products within the beauty industry. One of the biggest reasons for this is once applied it will not budge; not through eating, drinking, and in some cases even kissing!
There are many things that go into choosing a good liquid lip product, but the top 3 things you should look out for when making your decisions should be: Consistency, wear time, and color pay-off. 
Consistency refers to the liquid itself. Is it really watery, or does it have a mousse like texture to it?  Most of the time you want your liquid lipstick to be somewhere in between the two. If the product is really watery it will be streaky, or patchy upon application, and if it's too thick it will be chunky and harder to apply.
Wear time is another important factor to look at. Does the liquid lipstick last for hours?  Some liquid lipsticks last longer than others due to variations in the ingredients used. However, generally, a good wear time would be between 4-8 hours.
Perhaps one of the biggest things to look for is color pay off. Is the shade vibrant/ opaque with just one swipe? Generally, most liquid lips have amazing color payoff, but then there are some that don't. When choosing your liquid lip make sure that the color is vibrant with only one swipe. Due to the fast drying, long wearing formulations of these products, layering them is almost close to impossible without it peeling right off. Therefore, it is imperative to find a liquid lip that gives major color payoff in one or two swipes max.
Among some of the best brands on the market right now for the liquid lipstick craze are: 
Anastasia of Beverly Hills
Dose of Colors
Obsessive Compulsive Cosmetics
Tarte
NYX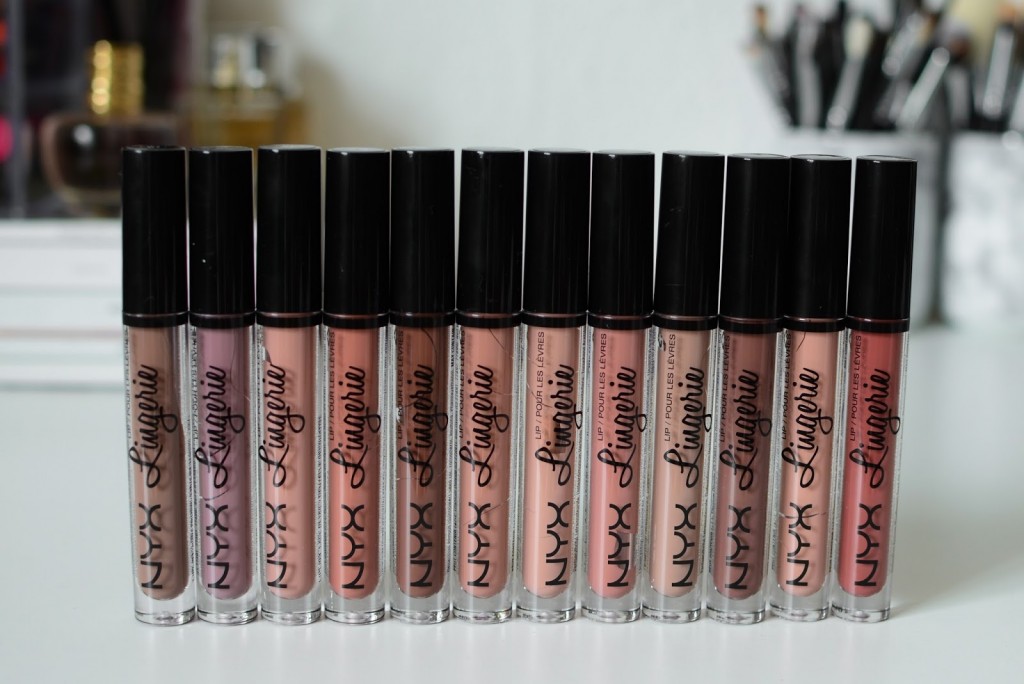 Colour Pop
Now onto the fun part, how to apply your liquid lipsticks!  Before you do anything you need to prep your lips, this is a must!  Since these products can be quite drying, especially over time, prepping the lips before application is key to making sure your lips don't get overly dry.
Step 1 Exfoliation
Exfoliating your lips 1-2 times per week is a must. You want to have smooth lips before applying these products, texture is the enemy! There are many brands that make pre-made lip scrubs such as Sara Happ and Lush. If you are on a budget, there are plenty of quick and easy DIY recipes!  One such recipe is from Everyday Grass Roots. To see a breakdown of the ingredients list and for directions check out their recipe at  http://everydayroots.com/homemade-lip-exfoliator
Step 2 Apply a wax based chapstick or lip primer
After you have exfoliated apply a wax based chapstick like Carmex, or a lip primer like MAC's Prep and Prime Lip then wait about 5 minutes to let it absorb. On the days you aren't exfoliating you'll still want to apply a base to prevent your lips from drying out.
Step 3 Apply a lip liner in a shade close to the liquid lipstick color you are using
This step is optional, but in general, this makes the application a little bit easier, since it gives you a guideline to follow when applying the liquid lipstick. It can be tricky the first couple of times to get a perfect line just using the applicator, so don't be afraid to pick up that lip liner!
Step 4: Apply that liquid lipstick!
There are so many ways to apply a liquid lip, but one of the easiest and most effective ways comes from makeup artist pro Kayleen McAdams.  She suggests, "Applying the color to the bottom lip first, pressing your lips together, and then filling in your Cupid's bow carefully with a lip brush or the product's applicator." That way there is no muss no fuss!
**Now the following product is quality, but certain surrounding controversies prevented us from including it on the list in an official capacity, but it's quality is still worth mentioning. Jeffree Star Cosmetics' liquid lipsticks are some of the best formulations on the market right now.